Partnerships
Fins Attached believes in strong partnerships with other NGOs and researchers. Working together allows us to accomplish more. The Fins Attached partnerships include: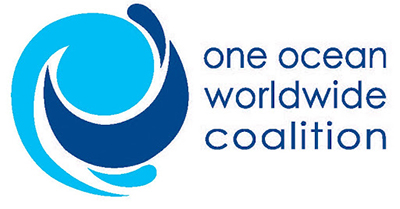 For the Oceans Foundation, Fins Attached Marine Research and Conservation, Rob Stewart Sharkwater Foundation and United Conservationists, Inc. have signed a partnership agreement to join forces in marine conservation.  The Coalition, with an initial duration of five years, includes initiatives and activities to combat illegal fishing, species protection, scientific research for data driven conservation, the effects of climate change and environmental education programs.

The Rob Stewart Sharkwater Foundation is committed to protecting sharks, our ecosystems and our oceans. Our Fin-Free and Shark Free campaigns bring awareness to issues facing sharks and oceans and inspire action.  Rob believed that one person can make a difference and together we can bring positive change: "Conservation is the preservation of human life on earth.  And that, above all else is worth fighting for." Our mission is to create the tools required to engage others in educating our communities worldwide.

Pelagios means "open sea" in Greek and Kakunjá means "protection" in the native Guaycura language.
Pelagios Kakunjá is a non-profit organization created in 2010 by the Mexican scientists Mauricio Hoyos and James Ketchum.
Our main goal is to study and protect sharks and mantas in Mexico, many of which are globally endangered, mainly due to overfishing. We aim to provide technical information for the regional management and implementation of conservation strategies for these species here in Mexico.

United Conservationists (UC) provides everyday people the tools needed to be effective advocates for the protection of their local and global ecosystems. By complimenting grassroots efforts with state of the art media and planning expertise, UC ensures that every action taken to protect the environment, no matter how small, reverberates globally.

Aquatic Metaverse Pty Ltd is a digital asset entertainment and education brand focused on marine life conservation. Via NFT collections, adventure story, gaming applications and unique education experiences with our conservation partners we seek to reduce the unjust fears and stigma of our apex predators.